TickEase Australia
Tick Awareness Australia is proud to be the sole distributors of the best tick removal device ever - TickEase!
TickEase tweezers with their thin tip for removing even the smallest ticks, and slotted scoop for removing larger ticks, are designed for the removal of ticks in both humans and pets, and complies with the Australian Department of Health guidelines.
TickEase Australia Blog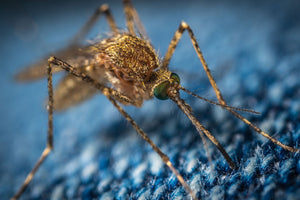 Ticks and Mosquitoes sure love to spoil our outdoor fun. Should we worry that Mozzies and Ticks are on the increase? Ticks and mosquitoes are more than just an irritating...
Testimonials
"This is the most amazing effective tick remover I've ever come across. Perfect for our whole family, including our little dog Lulu! Buying them for Christmas presents for everyone this year too!" Kylie M. Bangalow NSW
"These tweezers are brilliant! The tip is so precise that the ticks can be removed without the body being squeezed." Lynn R. Coffs Harbour NSW
"Most tools leave some part of the tick embedded, but not TickEase! It gets them perfectly everytime." P. Cameron. Balmoral QLD