News — tick ease tweezers
• Australian Health Department • Health Guidelines for Tick Removal • tick ease tweezers • Tick Removal • TickEase tweezers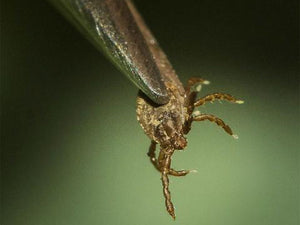 Removing an engorged tick
Remove a tick as soon as you realize it is on you.
 Aggravating a tick by squeezing, burning or putting any substance on it can cause the tick to back out. 
Aggravating an engorged tick may cause it to inject its toxic saliva into you increasing the risk of a

 

tick-borne

 

disease in humans and pets.
When the tick is agitated it will attach itself with greater determination.